Regular price
€13,90 EUR
Sale price
€9,90 EUR
Unit price
per
Sale
Sold out
RESIN4DECOR Metallic Pearlescent pigments are based on synthetic mica.
They feature high colour purity and colour depth.

The decisive advantages of Resin4decor Metallic pigments are:
- Non-toxic
- High colour depth and purity
- Available in 17 colors
- Impressive sparkling effects - Easy processing
- Ideal intercoat adhesion
- Excellent pigment orientation
- Suitable for conventional, waterbased and UV systems
- All of our pigments are Vegan and Cruelty free

These unique pigments are designed to be blended with 100% Solids RESIN4DECOR Clear Epoxy Resin.
All of these pigments are 10-60 microns.

NON-TOXIC Highest Quality Mica, Titanium Dioxide - FDA approved for cosmetic use.
Please search for RESIN4DECOR Pigments for all of our other colors available on Amazon.
Please contact us if you have any questions about the color before purchase.
Our colorants are sold by weight, not volume.
Share
View full details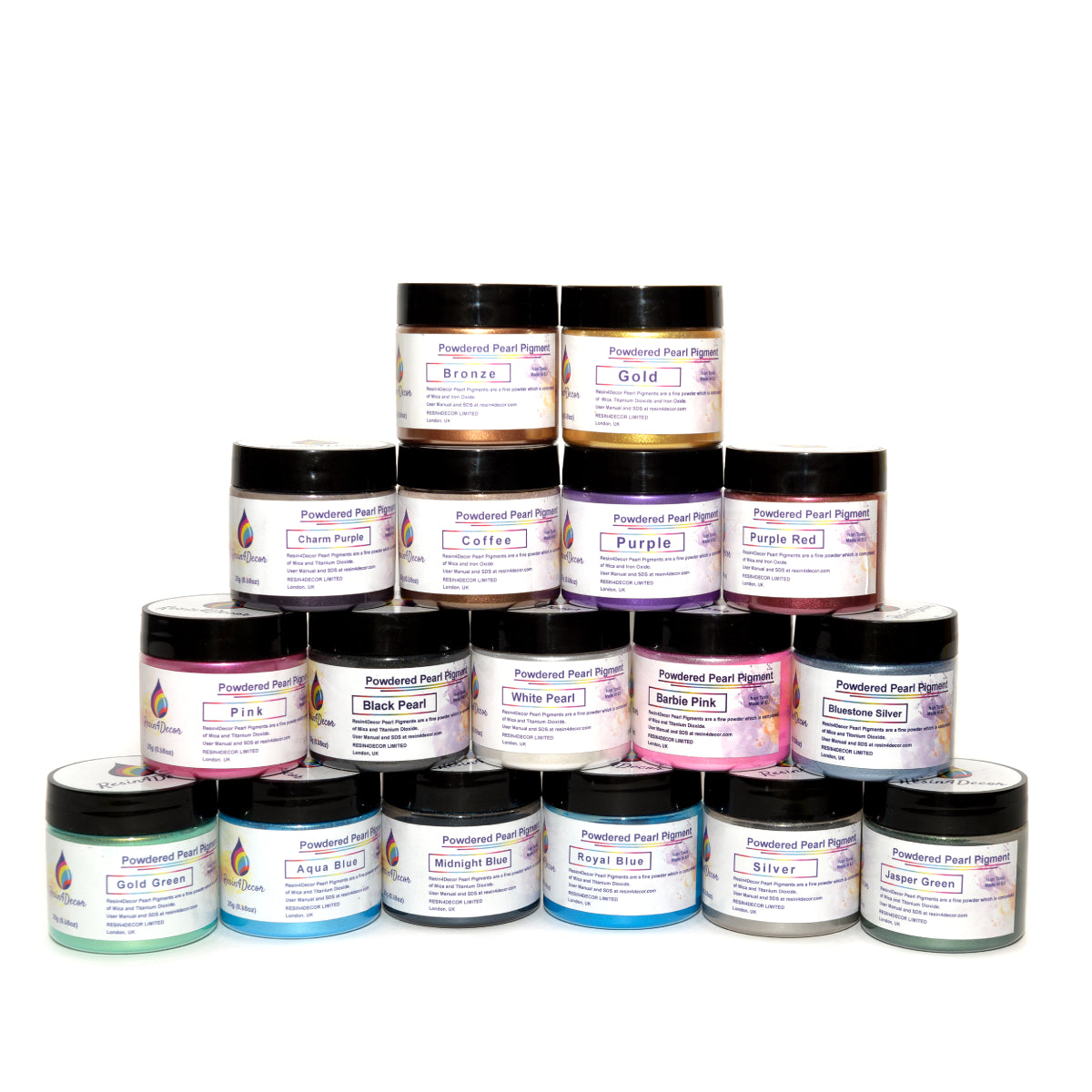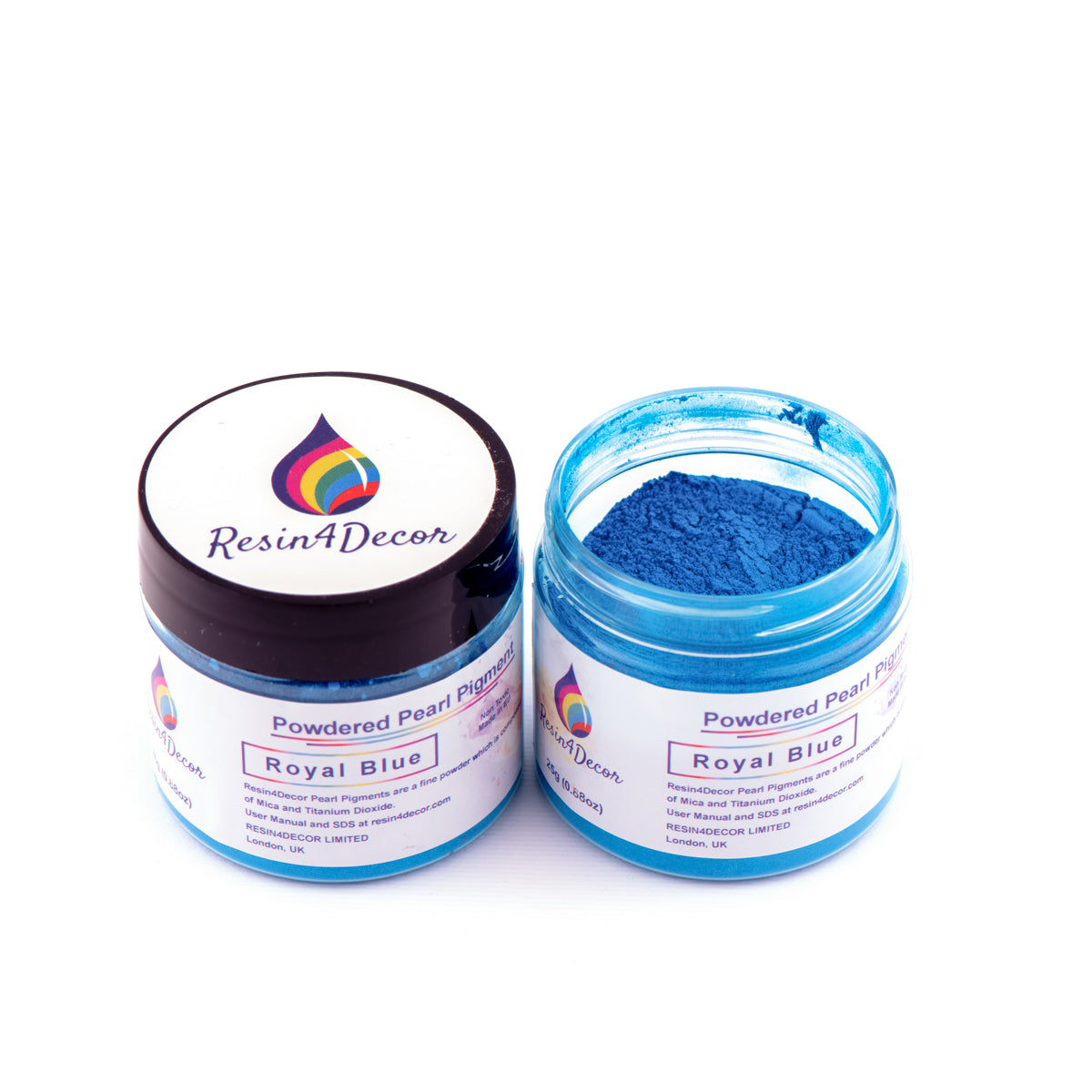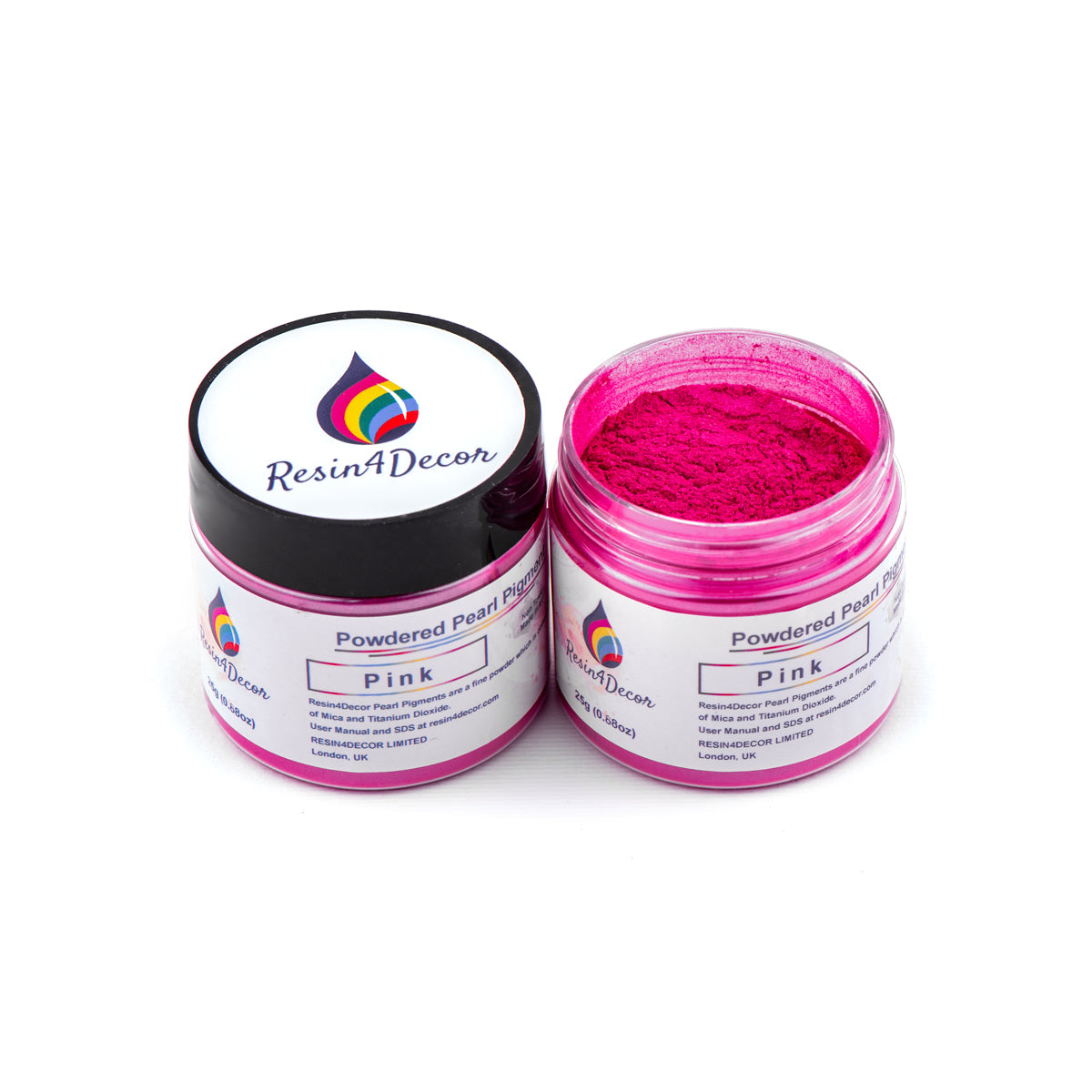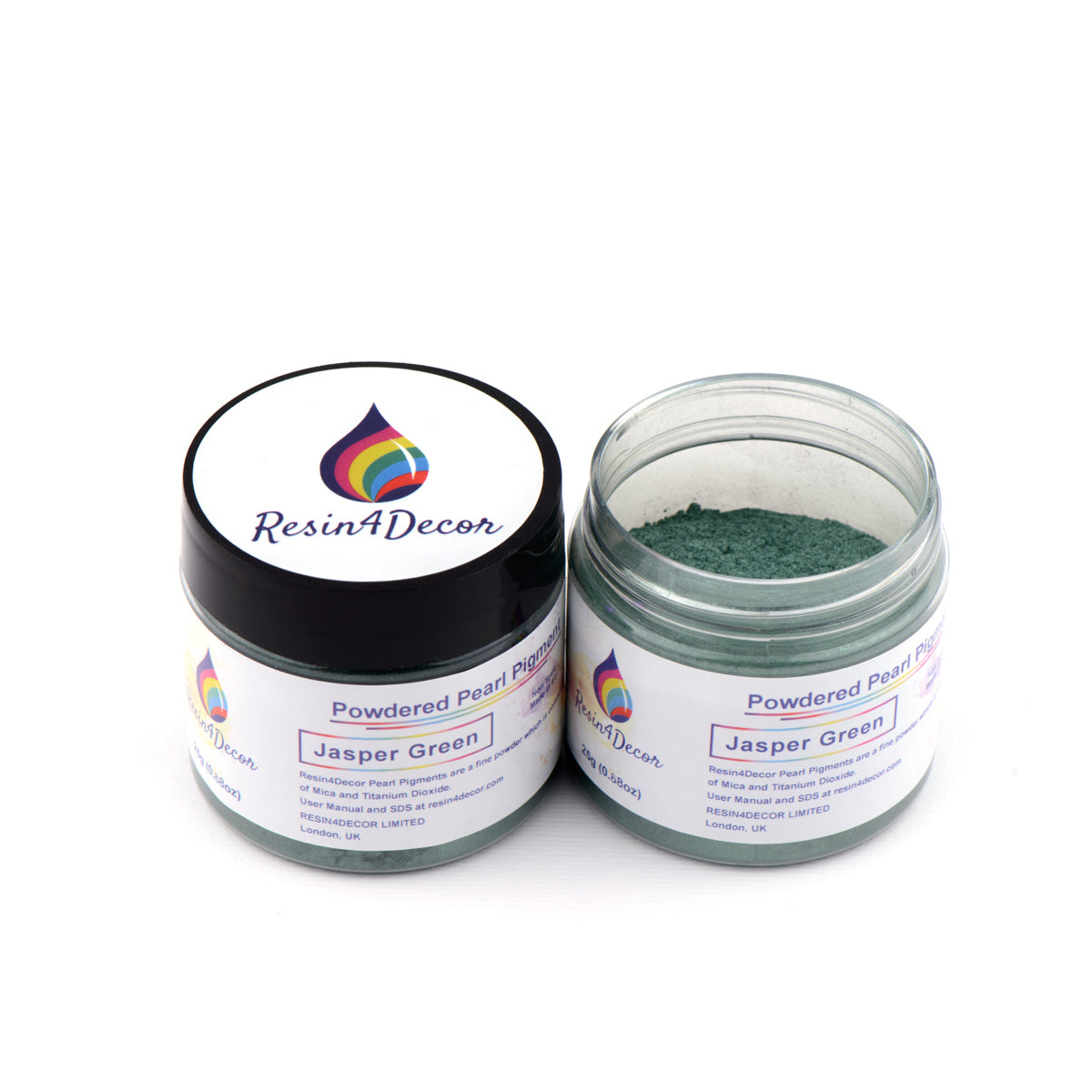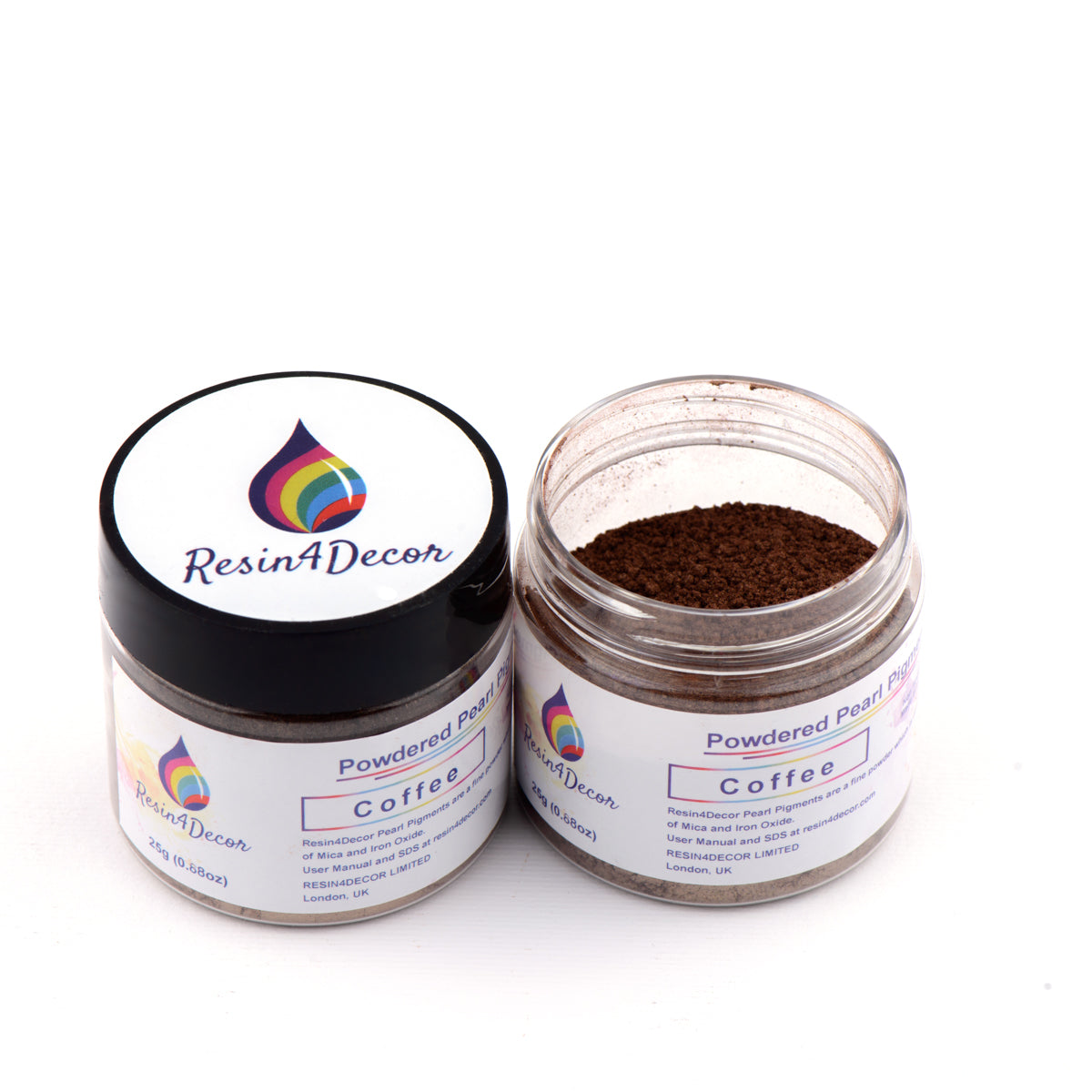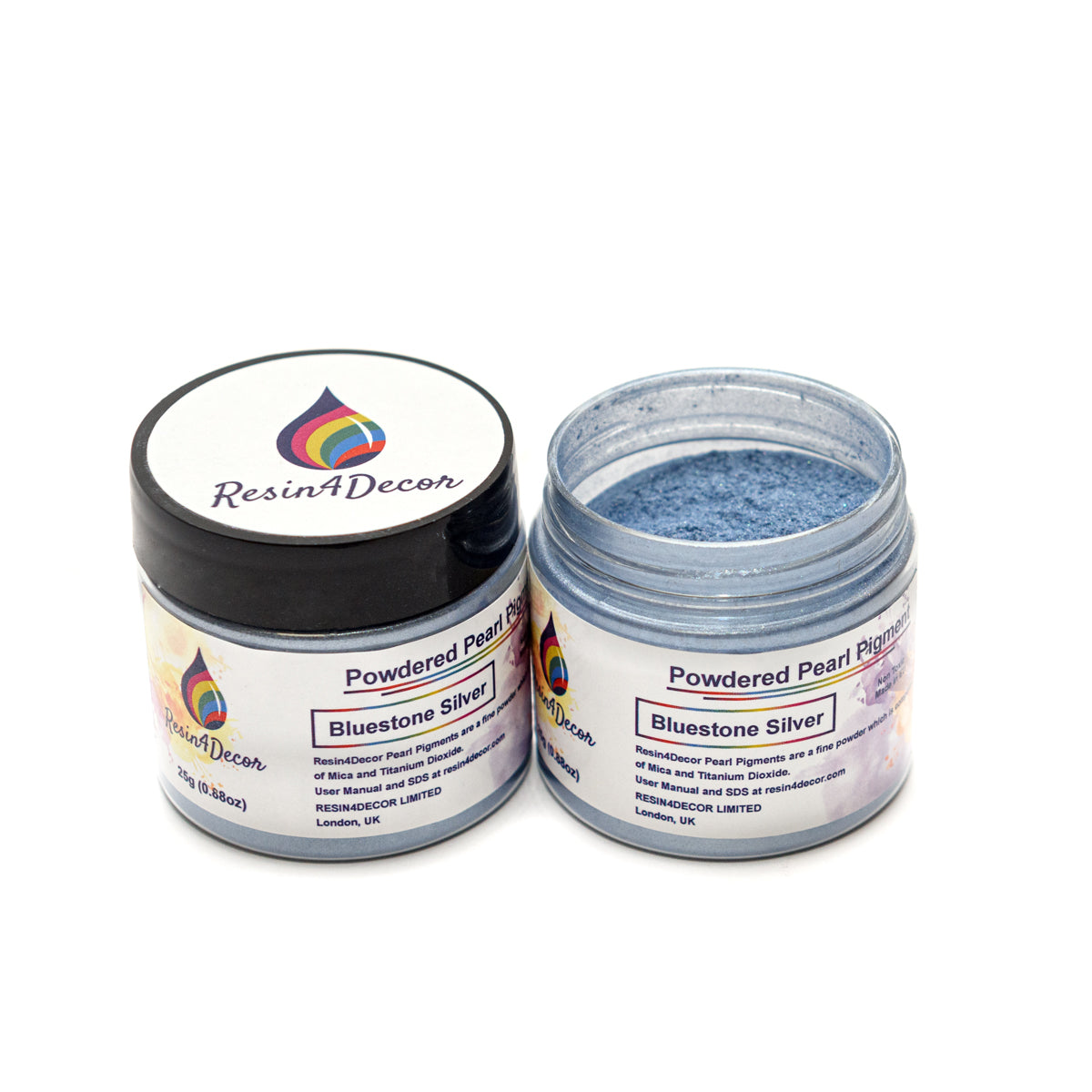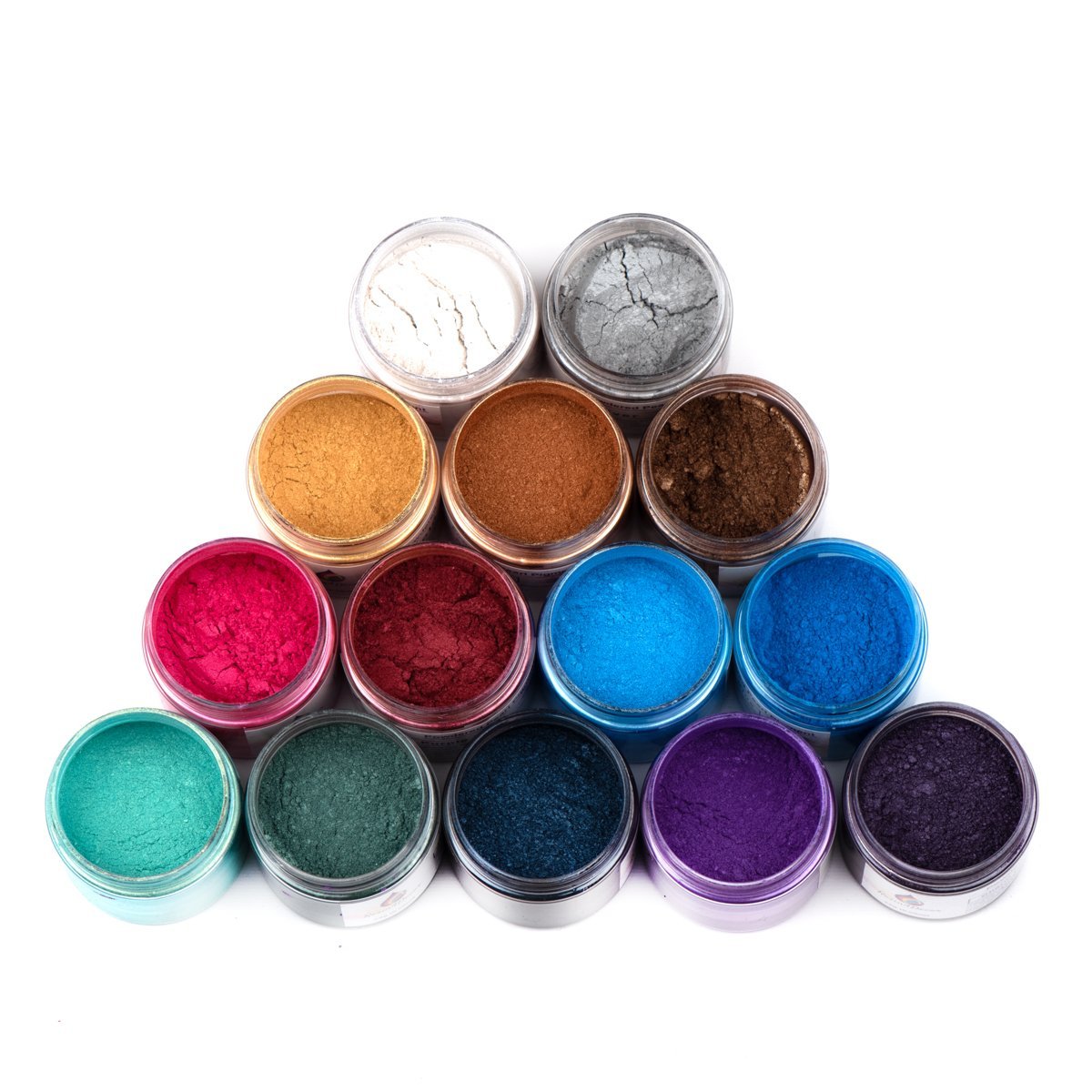 THE PERFECT PURPLE
The absolute BEST resin purple I've ever seen/used! It looks the exact colour on the bottle, so perfect!!!
Very fine powder and good results.
I used this with glitter with a white primer and got great results, a little goes a long way and it's incredibly fine powder.
Really great product
This product is great, I ordered two of the colours and just had to get more. A little goes a very long way so I know it will last me a while and it adds a really beautiful shimmer to my pieces! I'm excited to try mixing the colours together, I'll definitely be buying more of them!
Wonderful
Super quality . Made x2 gorgeous eyeshadows just adding mix of 40 drops of vegetable glycerin and 60 drops of unflavoured (!!!) pure Russian vodka. Artificial flavours can be damaging for the eyes! Add with dropper/pipette mix on surface wetting all top evenly. Keep open tab for few hours alcohol to escape. Start using next day. So much cheaper gorgeous colours and in generous quantity. Enjoy :)
Clear resin.
Wanted this as a glaze for a coaster I made with jesmonite, but jesmonite does not want to work with any other product so the resin clumped as the coaster repelled it. After much sanding and a re-coat it looks great. Also made just a resin coaster. Looks like the moon. :) Easy to use.
TRUSTED QUALITY AND SUPPORT

Feel free to contact us - We are ready to answer all your questions quickly and professionally

CONTACT US